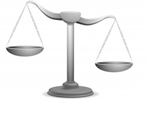 Legal Resources - North Carolina
The North Carolina Court System





Winston Salem:

Forsyth County Juvenile Court
200 N Main St #400
Winston-Salem
(336) 761-2265

Superior Court Judges
200 N Main St # 500, Winston Salem, NC 27101
(336) 779-6316

Forsyth County Traffic Court
200 N Main St, Winston Salem, NC 27101
(336) 761-2366

City County Government Reporter
Winston Salem, NC 27101
(336) 761-2082

US Bankruptcy Court
226 S Liberty St, Winston Salem, NC 27101
(336) 397-7785

City County Government Civil Calendar
Winston Salem, NC 27101
(336) 761-2340


American Bar Association Litigation Section
Provides information on Continuing Legal Education(CLE), articles related to the profession, newsletters, podcasts, events, and how to become a member.
American Bar Association Litigation Section's newsletter
American Bar Association Litigation Section's Governance



NC Bar Association
Provides information on council meetings and events, Continuing Legal Education (CLE), Governance, how to join, officer information, a members only forum, and lots of other resources

NC Bar Litigation Section
The Litigation Section's membership includes those who have a substantial portion of their practice in civil litigation. The council, consisting of both plaintiff and defense attorneys, analyzes litigation issues from a neutral perspective. The section publishes a judges directory.


FindLaw
Provides numerous resources about when a lawyer is needed, filing lawsuits, and resources on the legal system. Contains frequently asked questions and a blog. Also has a resource on how to prepare for court and lots more.
---
Trade Shows:

Litigation Annual CLE Conference - April 24–26, 2013
This Conference will offer litigators over 70 substantive CLE programs, more than 200 speakers and numerous opportunities to network with those in your practice area. Hear and meet the advocates and judges who handle the most important litigation issues in courthouses across the country that affect your law practice.

LegalTech® is the largest and most important legal technology event of the year.
With trade shows in both New York and Los Angeles, LegalTech® is the #1 Resource for law firms and legal departments to get hands-on practical information for improving their law practice management.
AICPA Family Law Conference zxxz

Litigation Section Annual Conference

ABA Section of Litigation Appointments 2013 - 2014


---
Litigation and Family Law related news